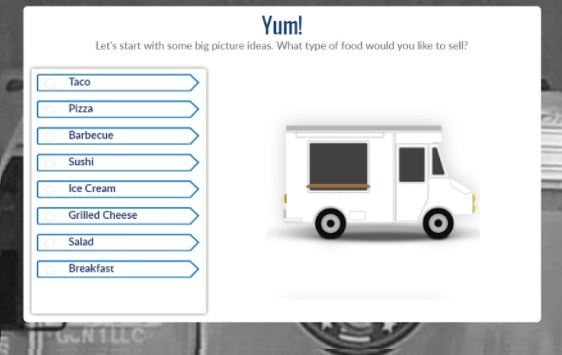 What are your favorite kinds of food?
Do you like to try new foods?
Are there food trucks where you live?
Have you ever eaten food from a food truck or street vendor?
What are some of the problems with running a food truck?

Watch and respond to Food Truck Roadblock
Complete the handout.

Select a name, location and basic menu items for your truck. Put your responses here on the https://padlet.com/msvrburton/BusinessPlans
Examine these sites for information about the Food Truck business