My early finishers are creating black out poems. You will download a Word document, edit it, save it, save an image of it and then upload it to your blog.
You will need to select at least 20 units of text that create interesting images or concepts that connect to you and highlight them on your page. You may not use all of your identified units of text; you can cover up what you don't want with marker later. What ideas do you see? agree with? disagree with? stand out? You will underline, highlight, format text, etc. Once you have chosen your desired text, you will delete (or blackout) everything else.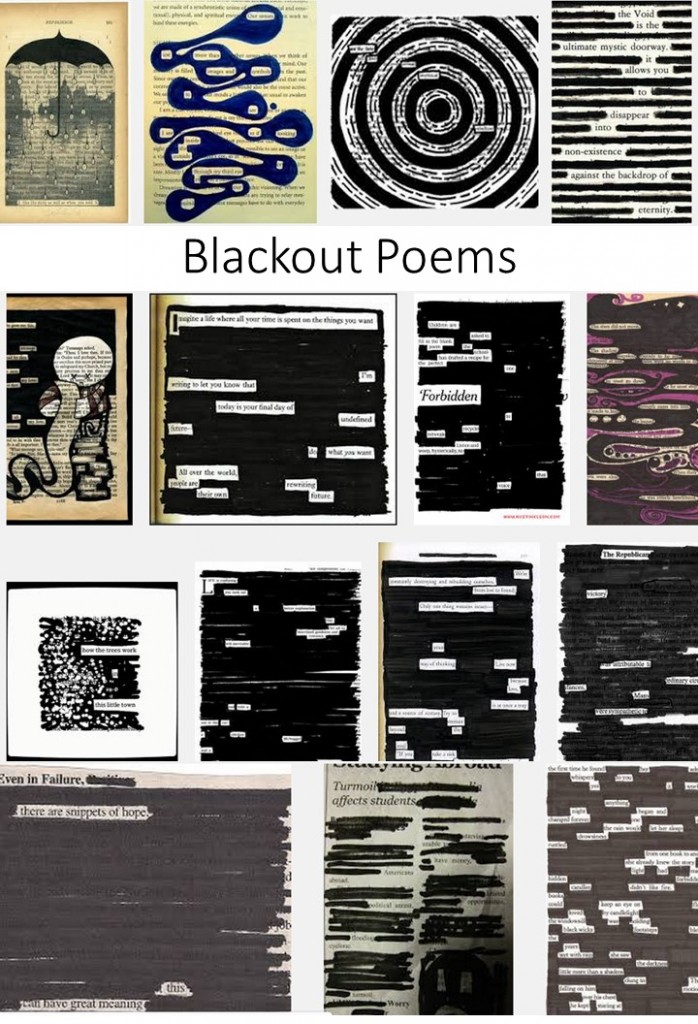 Dr King Speech broken has been broken up into pages.
What words stand out???
Video here